Made in Illinois Initiative Highlights Manufacturers
From earth moving equipment to automobiles; medical devices to consumer products, Illinois is home to 20,000 manufacturers employing more than 600,000 people. These companies generate more than 13.5 percent of the GDP in Illinois.
In Adams County, about 100 manufacturers account for 16.89 percent of employment –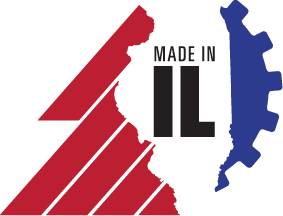 much higher than the manufacturing employment share of 11 percent nationally.
IMEC, along with the Illinois Department of Commerce and Economic Opportunity, the Manufacturing Extension Partnership, and other friends of manufacturing, have launched an on-line resource to showcase the diversity of products made in Illinois and celebrate the companies that manufacture them.
Illinois manufacturers can register for a free profile page to feature their products and services, share company news, and display pictures and videos. In addition to increasing their visibility to website visitors at no cost, IMEC will promote the manufacturers to external audiences through social media and other direct marketing tactics, and link participating manufacturers to sourcing and buying opportunities.
Benefits include:
Connecting with other Illinois Manufacturers
Generating search engine visibility for your products and services
Telling the story of Illinois: a Center for Manufacturing Excellence
For more information or to add your company to the list of Illinois manufacturers, please visit http://www.imec.org/Made-In-Illinois.cfm.