Transition Planning
Advancing current workers
Mission Statement: "Nurturing current employees to help advance their level of workplace essential skills to sustain and grow the organization's competitive advantage."
Meets the 3rd Wednesday of each month at 9:00 am.
---
Quarterly Seminars
We invite you to participate in the quarterly luncheon seminars held at various locations around Quincy.
Next Events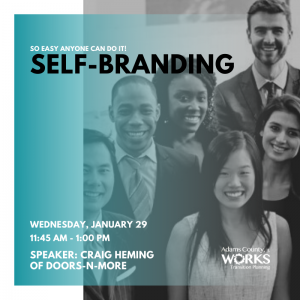 1st Quarter | Self-Branding
Guest Speaker: Craig Heming of Doors-N-More
Wednesday, January 29 from 11:45 AM – 1:00 PM
Location: Utopia | 900 N 12th St.
Topic Overview: "Monkey Business….Business a monkey can do!"
Facebook Event: Self Branding With Craig Heming
Simple and extremely effective business and marketing concepts that have moved Doors-N-More to a nationally-ranked business and can do the same for your business.  This presentation is not one of those overwhelming with information, but rather enables you to instantly implement into any business whether it is in its infancy or a 3rd generation business like ours.
Craig Heming has been the co-owner of Doors-N-More, Inc. for 25 years, owner of CH Properties, co-owner Heming Properties, and co-owner of Trim Fast.  He was born and raised in Quincy, IL.  His 3 passions, in order of importance, Family first, then Business, and Community Service for children through Noon Kiwanis.  He is a graduate of Liberty High School and acquired bachelors and associates degrees from Southern Illinois University at Carbondale.  Married to Leah Heming, NP with 5 children and 1 1/2 grandchildren!
$10 Meal: Includes drink, side, tax & gratuity
---
Past Events
4th Quarter | Networking – More Than Meeting New People
Guest Speaker: Mike Elbe, president of John Wood Community College
Wednesday, October 9 | 11:45 AM – 1:00 PM
The Patio Restaurant
133 S. 4th St.
Quincy, IL 62301
3rd Quarter | Leadership Seminar
Wednesday, August 14
11:45 AM – 1:00 PM
Oakley Lindsay Center
300 Civic Center Plaza
Guest Speaker | Craig Moncey
IPI Wealth Management & Co-Chair of Adams County Works Transition Planning Team
2nd Quarter | Leadership Seminar
Wednesday, April 10
11:45 AM – 1:00 PM
Quincy Public Library | 526 Jersey St., Quincy, IL 62301
Guest Speaker | Casey Ragar, United States Marine Corps, Retired

Goal Setting
SPEAKER | Phil Conover, president Quincy University

Mentoring
SPEAKER | Marty Bell, VP of Intercollegiate Athletics at Quincy University.

Business Communication
SPEAKER | Debbie Reed, President / CEO Chaddock

Time Management
SPEAKER | Amy Looten, Sr. VP Marketing & Business Development

Managing Teams
SPEAKER | Dr. E. L. Warren
Senior pastor at The Cathedral of Worship Church- Quincy
Effective Communication | Deciphering Communication Styles
SPEAKER | James E. Sours, ALCPC Consulting
ALCPC represents the 5 steps of Integrity Coaching; Ask, Listen, Coach, Praise, Challenge.
Presenting on working with someone who is difficult to communicate with, how to be better understood and adjusting our communication to be more effective and efficient.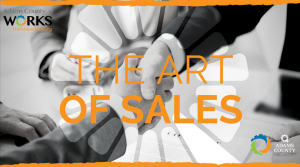 The Art Of Sales
SPEAKER | R.J. (Bob) Ley, VP of sales and marketing for Western Catholic Union
Seminar to provide guests with the tools to paint their masterpiece, as sales is trill an ART form.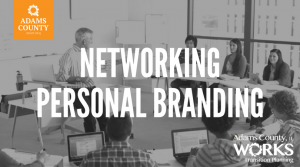 Networking & Personal Branding
SPEAKER | Zach Hesterberg – Founder & CEO, So Zesty Social Media & Marketing
Presentation on what a personal brand is and how to develop a personal brand using social media.