The second in our series of articles highlighting the remarks of GREDF Board Chairperson, Connie Schroeder at our 2011 Annual Meeting. 
A look back at Quincy's CENTRAL BUSINESS DISTRICT in 2010…
[share]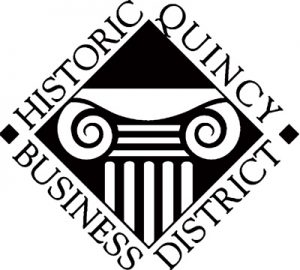 There continues to be a renewed sense of pride in the Central Business District. This is perhaps best displayed in the new image campaign featuring the "It's where you work, play, shop" tag line. In June, the Historic Quincy Business District announced survey results that revealed 88% of the commercial storefronts in downtown Quincy are occupied. Executive Director Travis Brown gives credit to entrepreneurs and business owners who continue to see potential and invest in the downtown. 
 These business owners may also be encouraged by the wave of development in the central business district. The $24 million dollar Salvation Army Kroc Center is on track to open in August. Multiple locally-owned restaurants are in various stages of development and have either opened or will open very soon. We are pleased to be working with Noi and Tennille Sonethongkham owners of 'One: Restaurant and Bar' which is under construction in the former Adams Cinema at 6th and Hampshire. The business took advantage of our low-interest loan program to renovate the historic building.
 And just outside where you sit tonight, the Franklin Square Apartment Complex is ahead of schedule for a spring opening. You may recall the Mayor announced the $9.2 million dollar, 42-unit apartment complex at our last annual meeting.
 Senior housing developments are also on the horizon for the downtown. The proposed $13 million dollar senior apartment complex that was originally planned for across the street from the Kroc Center is now being proposed for South Eighth Street at the site of the former Quincy Discount Carpet store. The building is expected to have around 65 one- and two-bedroom apartments as well as a library and computer center. Construction could start this fall. City officials are also cautiously optimistic that the former Newcomb Hotel will be redeveloped into a 98-unit assisted living facility. The City has heard that the Chicago-based developers are currently working on obtaining historic tax credits.  
 All of these housing opportunities are fulfilling the void identified by Teska Associates in 1993 of a residential neighborhood within the central business district. The development of these major projects in harmony with the high-end condominiums we are seeing crop up on the square illustrate the personal commitment and confidence Quincy residents have in the future of the downtown.