[share] Quincy, Illinois.  August 29, 2012…The Board of Directors of Great River Economic Development Foundation (GREDF) and James E. Mentesti, its President, today announced that he has chosen to retire after 27 years of service to GREDF and Tri-State area.  Phil Conover has been named interim President.  Mr. Mentesti will continue to support GREDF's mission as a consultant during a transitional period.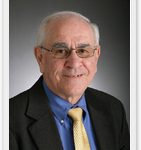 "I am proud of the progress and results we achieved in my many years with GREDF.  I have a great staff who, with Phil, will continue to promote economic development in the Tri-State area.  I will be pleased to support their efforts and the eventual transition to a permanent replacement," said Mr. Mentesti.
"We thank Jim for his 27 years of service to GREDF and are pleased he will continue to provide his advice and counsel as a consultant," said Tim Finlay, Chairman of the Board.  "GREDF has been an integral player in hundreds of economic development projects under Jim's leadership.  He has helped make our community an economically vibrant one."
A year ago the Board and Mentesti developed a leadership transition plan, which they are now activating.  "We look forward to conducting a search for a new President and anticipate that process will be complete by the spring of 2013," said Mr. Finlay.  "During this transition, we are very pleased to have a leader with Phil's credentials as interim President and Jim's ongoing support as a consultant."
Mr. Conover is a former Chairman of GREDF's Board and worked for 26 years as an investment advisor.  After his retirement from the investment industry, he served over five years in various capacities for John Wood Community College, including Interim Vice President of Instruction, Dean of Career & Technical Workforce Education, and a consultant for business and industry.  He currently serves as Vice Chairman of the Board of Trustees of Quincy University, a member of the Blessing Hospital Operations and Finance Committee, and a member of the Unit #4 Foundation Board, among other civic activities.
"It's an honor to be selected for this role.  Jim built a strong team, and I am excited to help them build on their previous success and transition to a new permanent replacement in the spring," said Conover.