[share]Heritage Foundation Fellow to Speak at Industrial Association of Quincy Annual Meeting
Edmund Haislmaier, an expert in health care policy and markets at The Heritage Foundation, is the featured speaker at the Industrial Association of Quincy 2012 Annual Meeting on Tuesday, October 2nd. The breakfast will be held at 7:00am at Town & Country Inn and Suites, 110 North 54th Street. Tickets to the continental breakfast are available by calling Great River Economic Development Foundation at 217.223.4313 or downloading this registration form.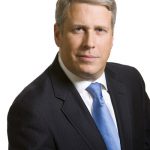 Mr. Haislmaier will give a speech entitled, "The Implications of the Patient Protection and Affordable Care Act".  The continental breakfast begins at 7:00 am with remarks beginning at 7:20 am. The cost is $15 per person. Tables of eight are available.
In his role at The Heritage Foundation, Edmund F. Haislmaier frequently is asked to help lawmakers design and draft specific reforms to the health system. Haislmaier's expertise includes health care tax policy, Medicare, Medicaid, foreign health systems, pharmaceuticals and health care price controls.
Haislmaier, who works on related bills with both state and federal legislators, developed innovative strategies for states to create consumer-centered health insurance markets by using their authority to regulate insurance.
Under his design, employers may opt to enroll workers in a state health insurance "exchange," through which each worker then buys coverage of his or her choice. Employers avoid the difficulties of administering a traditional "one size fits all" group plan, while employees pick their own coverage and take it from job to job. No one loses current tax preferences or other benefits of employer-sponsored insurance.
This approach is a key element of Utah's health care reforms, adopted in 2009. And in recent years, 15 other states have asked Haislmaier and his colleagues in Heritage's Center for Health Policy Studies to help develop consumer-focused solutions for their troubled health systems.
Haislmaier is in demand as a speaker at conferences on health policy and has testified before numerous federal and state legislative committees. A frequent guest on radio and television news and talk shows, his commentaries have been published in The Washington Times, New York Post and National Review Online among many others.
Before rejoining Heritage in 2005 as a research fellow, Haislmaier worked as a health policy consultant from 1998-2004 and was director of health care policy in Pfizer Inc.'s Corporate Strategic Planning and Policy division from 1994-1997.
He originally came to Heritage in 1987 as the think tank's first policy analyst for health care. He was named senior policy analyst in 1994. He was promoted to senior research fellow in 2007.
Haislmaier is a member of the board of directors of the National Center for Public Policy Research. He holds a bachelor's degree in history from St. Mary's College in Maryland.
Industrial Association of Quincy
Industrial Association of Quincy has been in existence since 1945.
IAQ membership has remained constant and includes both large and small industry, transportation, utilities and the financial and medical sectors.
IAQ's number one priority is to ensure the voice of industry is heard. IAQ continues to be an advocate for business and industry both in Springfield and Washington D.C. This has become more important as the cost of doing business escalates.
IAQ is proud of the continued strong alliance with the AAIM Employers' Association and the Workforce Investment Board of Western Illinois.
IAQ continues to have a strong voice in workforce development and infrastructure issues throughout the region.
Through The Quincy Entrepreneurship Center, IAQ uses the resources of the Illinois Office of Trade and the International Trade Center to assist local businesses in international markets.
IAQ partnership with GREDF remains strong. GREDF has acted as IAQ facilitator for the past 10 plus years and together the organizations support the Tri-State Summit and Mid America Intermodal Port project among other initiatives.
IAQ Executive Committee includes: Jack Sharkey, Sharkey Transportation, president; Harry Marcionetti, Knapheide Manufacturing, vice president; and Tim Finlay, ADM Alliance Nutrition, secretary/treasurer.
Reservations for the October 2nd breakfast at Town & Country Inn and Suites may be made by contacting GREDF, which serves as IAQ facilitator, at 217-223-4313 or gredf@gredf.org. Here is the registration form. The registration deadline is September 27th.