[share]
Outgoing GREDF Chairman of the Board Dan Henke addressed over 300 business and community leaders at the 2016 Great River Economic Development Foundation meeting on January 13, 2016. These are his remarks:
GREDF is two years into a three-year strategic plan for economic development. The plan guides our organization's investment of time and limited financial resources in initiatives, programs, and projects. It is a product of your feedback and guidance. And it exists, GREDF exists, to serve the business community. We serve you. 
Our mission at GREDF is to maintain and improve the economic vitality of the Quincy and Adams County, Illinois, region, through the retention and expansion of existing businesses and the attraction of new businesses to our entire region.
To that end, we focus on six domains: Business retention and expansion, workforce development, business attraction, marketing and branding, entrepreneurship development and membership.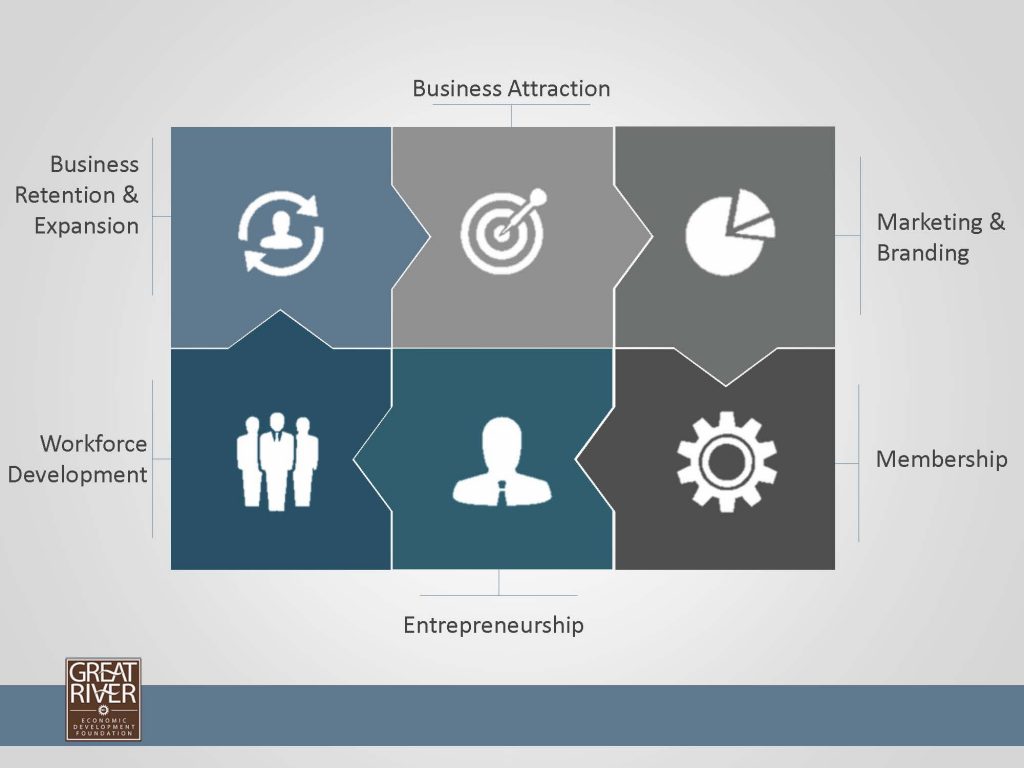 Our organization… and our region… have made progress over the last two years. Companies are innovating and growing. Entrepreneurs are investing in ideas and business plans. Organizations are partnering to prepare our future workforce. While we've faced our share of challenges, good things are happening.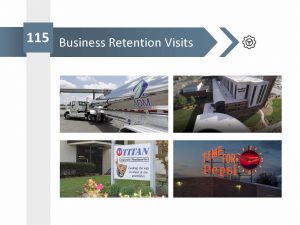 How do we know this? Because we've conducted more than 115 business retention visits in the last 24 months and heard from dozens of business leaders about their plans to invest and grow in the Quincy and Adams County region.   
Quincy and Adams County is already a good community. Quincy celebrated our 175th anniversary last year with great enthusiasm and pride. But we know it can be better. The question is: How? What is our vision for Quincy for the next 175 years? How are we going to get there?
The economic stability Quincy has experienced over the last 175 years has not happened by chance. It's the result of hard work, persistence, and planning. To make that future strong and prosperous for the next 175 years, we must continue to work together, and plan strategically.
Economic development organizations like GREDF are critical to maintaining and growing globally competitive communities. GREDF operates in a complex and dynamic 21st century economic landscape that is impacted by shifts in local, national and global markets.
Not only are we asked to ensure that our community attracts, retains and grows successful businesses and talented people, we are asked to do so with reduced public funding while engaging a broad range of stakeholders in every aspect of our work. We have earned the confidence of these stakeholders as evidenced by a 60 percent increase in private funding since 2013.
Fundamentally, the purpose of economic development is to improve well-being in a community by facilitating the creation and retention of jobs and wealth. Our community must remain focused on strategic growth and GREDF remains the organization to lead these efforts.
2016 is a year of opportunity. For our part, GREDF will continue to nurture collaboration with community partners to help stimulate job creation, economic development and build community capacity and leadership.
We recognize that people are the heart of economic and community development. People provide the talent and labor that enables economies to thrive, and they are the main reason we engage in economic development and cultivate prosperity.
As we look toward 2016 and beyond… at the next 175 years… It's time for Quincy and Adams County to reinvest in our future.
While every community has the potential to achieve greater economic development, many do not ever experience their full potential because they fail to plan strategically and invest wisely.
GREDF and the communities we serve have the potential to help investors commercialize their ideas; help entrepreneurs launch successful enterprises; help employers grow and sustain their operations; help individuals achieve meaningful career pathways; and help investors maximize the return on their investment. But we need your help.
This is our call to action. Let's set and live by high expectations. Let's plan creatively and reduce the need for crisis reactivity. Let's support business expansion. Let's cultivate new leaders. Let's increase our visibility in the global marketplace. Let's focus on continual improvement and ask ourselves, "How can we do better?"