[share]
Great River Economic Development Foundation has been awarded a grant to help provide technical assistance to rural microentrepreneurs. Agriculture Secretary Tom Vilsack announced Wednesday the selection of 35 rural microdevelopment organizations for loans and grants to support rural business development, create jobs and strengthen local communities.
By awarding the $40,000 grant to GREDF, the USDA is recognizing the assistance that GREDF has been providing small rural businesses throughout the west-central Illinois region.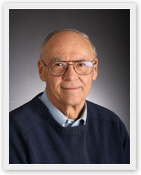 About two years ago the State of Illinois discontinued funding for Illinois Entrepreneurship Centers. GREDF has managed the Entrepreneurship Center under the leadership of Charles Bell for 7 years and continued to fund its operation out of cash reserves while looking for other funding because the Center's work and results proved too important to the region to lose. This USDA grant will allow the Entrepreneurship Center at GREDF to continue to provide technical assistance to small businesses throughout the four-county region of Adams, Brown, Pike and Schuyler.
In addition to funding operation of the Entrepreneurship Center, GREDF has provided funding and staff support to oversee the City of Quincy's Energy Efficiency Program and provided administrative assistance to the Mid America Port Commission to seek funding for development of an intermodal port on the Mississippi River and a Foreign Trade Zone in the tri-state area.
"A strong rural America and a strong agricultural industry go hand in hand," said Vilsack in the release. "These investments will bring increased economic opportunity to rural residents and communities. They will help organizations expand job and economic opportunities in rural communities across the nation."
Funding for each project is contingent upon the recipient meeting the terms of the loan and grant agreement.
Types of technical assistance that this funding will help GREDF provide includes:
Feasibility Analysis
Business Plan Development
Financing analysis and planning
Sales & Marketing
Location assistance
Market analysis
International Trade assistance
Investor contacts
Mentor matchmaking
One of the strengths GREDF brings is its regional partnerships with other economic development organizations, lenders and revolving loan funds, which assists the business in comparing options and assists the lender in reducing risk.
Examples of businesses that have been assisted in the past include:
Austin Group, Inc., Spinscreed, Inc. and Fletcher Daycare all of Quincy
Midwest Crop Insurance Services of Camp Point
Timewell Drainage Systems of Timewell and Golden
Nancy's Private Practice of Mt. Sterling
Houser Meats, Deb & Di's and Bollinger Onken of Rushville
Bale Bandit of Pittsfield
JIREH of Barry
Big River Fish of Pearl
Bale Bandit successfully moved manufacturing operations from Kansas to Pike County. Spinscreed, Inc. and Big River Fish received assistance in export marketing. Assistance has also been provided to establish new small business incubators in Barry and Mt. Sterling.
"We're pleased that the USDA recognizes the value of the service we provide to the region's businesses," said Charles Bell, Director of the Entrepreneurship Center at GREDF. "USDA has been a strong partner in regional development not only in assisting the Entrepreneurship Center but also with its Revolving Loan Fund, Business & Industry Loan Program and housing assistance."