Visit the NEW www.tristateofmind.org!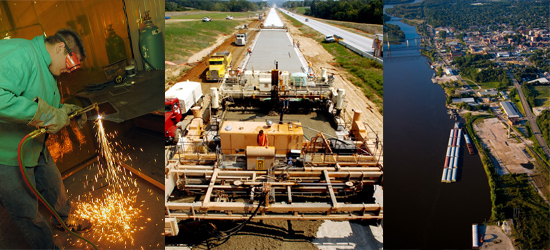 [share] Did you know that GREDF is part of a little 35-county movement in Western Illinois, Southeast Iowa and Northeast Missouri called the Tri-State Development Summit? We think the mission of the Summit fits perfectly with our own…
Tri-State Development Summit:
Bringing together tri-state area leaders to define common issues;to develop an on-going dialogue to effectively address those issues; and to improve the quality of life of the entire tri-state region through economic development activities.
Great River Economic Development Foundation:
GREDF exists to maintain and improve the economic vitality of Quincy and Adams County, Illinois through the retention and expansion of existing businesses and the attraction of new businesses to our communities.
We believe that by working together we can accomplish great things. That's why we'd like to invite you to join us at the 9th Tri-State Development Summit which we're proud to say is being held on October 5th in Quincy. Please take a moment to visit the Summit's new website – www.tristateofmind.org – for more information and to register for this year's event.