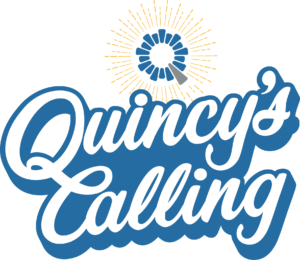 WGEM – May 11, 2023
QUINCY (WGEM) – Economic leaders say there are 600 open jobs in Quincy right now. Efforts continue to fill those positions by using Quincy's Calling campaign as an incentive.
"QC has done a great job at bringing people in and connecting them with the community," said the Great River Economic Development Foundation (GREDF) president Kyle Moore.
Moore said since the program launched in 2021 they have moved 170 families to the city. The idea behind QC was to bring residents to the area when the population was declining. The program provides $5,000 in residential property taxes or $3,500 in rent to those newcomers who can prove they are employed and will live in Quincy for one year.
"We're seeing people move from places that are deemed more desirable," Moore said. "We're seeing people move from Colorado, from Texas, from Florida."
Moore said in total people from 33 states and one other country have benefitted from QC.
Michelle Zech, who moved from Kansas City one year ago, said QC was beneficial to her when the program organized meetups with other newcomers and community leaders to help immerse her in the city.
"It was the feeling of home," Zech said. "And that feeling of people wanting you here."
Zech, who works as the V.P. Human Resources Chief Officer at Blessing said QC has helped make her job easier too.
"Part of our challenge that every company is facing is recruitment and retention of staff," Zech said. "And so it's just one of those tools in our tool box that we utilize to attract and retain team members."
Moore said in 2022 alone, 90 families moved to Quincy. He said they could increase those numbers if they can keep up with the current housing shortage.
"We're seeing some good developments happen," Moore said. "Certainly you've got a great project on the northeast end of town. You've got the townhomes here that are happening."
Moore said efforts continue for him and other city leaders to sell Quincy.
"We have great jobs," Moore said. "And we have an opportunity where people can live very large for a small amount of money."
Moore said they've additionally promoted QC to college and high school graduates.
Any employer in Adams County can use QC as a tool to recruit.
To find out more about the program go here.