Your future workforce is waiting.
[share] A "ready" workforce is critical for business and industry to remain competitive and thrive in the global marketplace. That's why Quincy and Adams County, Illinois, have taken significant steps to invest in the region's workforce for today and for the future.
Adams County Works

Career Guidance – Prepare youth to enter the workforce.
Work Readiness – Connect the willing to work.
Transition Planning – Advance current workers.
These are the 3 focus areas of Adams County WORKS, a concentrated and strategic workforce development effort that began in 2013. Representatives from business, education, social services and economic development are identifying and overcoming barriers to employment to meet your future workforce needs.  
Building for Quincy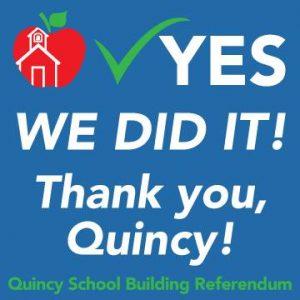 On November 4, 2014, the citizens of Quincy passed a historic $89 million dollar referendum to build 5 new elementary schools, build an addition to Quincy Senior High School and make technology improvements throughout the district. A strong school system is essential to a thriving community and its ability to produce tomorrow's workforce.
In the words of Qui ncy inventor Parker Gates, "Let's provide the slap on the back, the encouragement, the education, the money, and prove to our young people that our faith in them is not just their tomorrow… but Quincy's tomorrow, too."
The Quincy Promise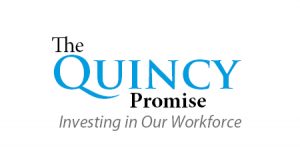 The Quincy Promise is a four-year pilot program led by the City of Quincy to promote career, technical, health and workforce education for graduates of Quincy's high schools
beginning in the 2015/2016 academic year.
It will provide two years of FREE tuition for students who pursue specific programs at John Wood Community College that lead to careers that are in high demand by employers in the area. The program is funded privately by local industries that realize the critical need for a future

workforce.
The QU Trust

The QU Trust scholarship program gives high schools students an opportunity to start earning micro-scholarships for their academic progress and educational accomplishments throughout high school, starting as early as ninth grade.
Thanks to a partnership with raise.me, students can earn up to $40,000 in scholarships for a broad range of achievements each semester, such as improving their GPA, serving in their community or taking a leadership role.